WHOLESALE FLORIST

Wholesale cut flowers, plants and sundries for florists

Next day delivery on 1000's of fresh cut flowers from our own chiller rooms and the Dutch auctions
WHOLESALE FLORIST

Fresh Plants and Tropicals

We maintain a large stock in our warehouse, everything from tiny succulents & cacti to full size tropical specimen plants in our 'tropics room'.

We can always source something special should you require it.
3 good reasons to work with us...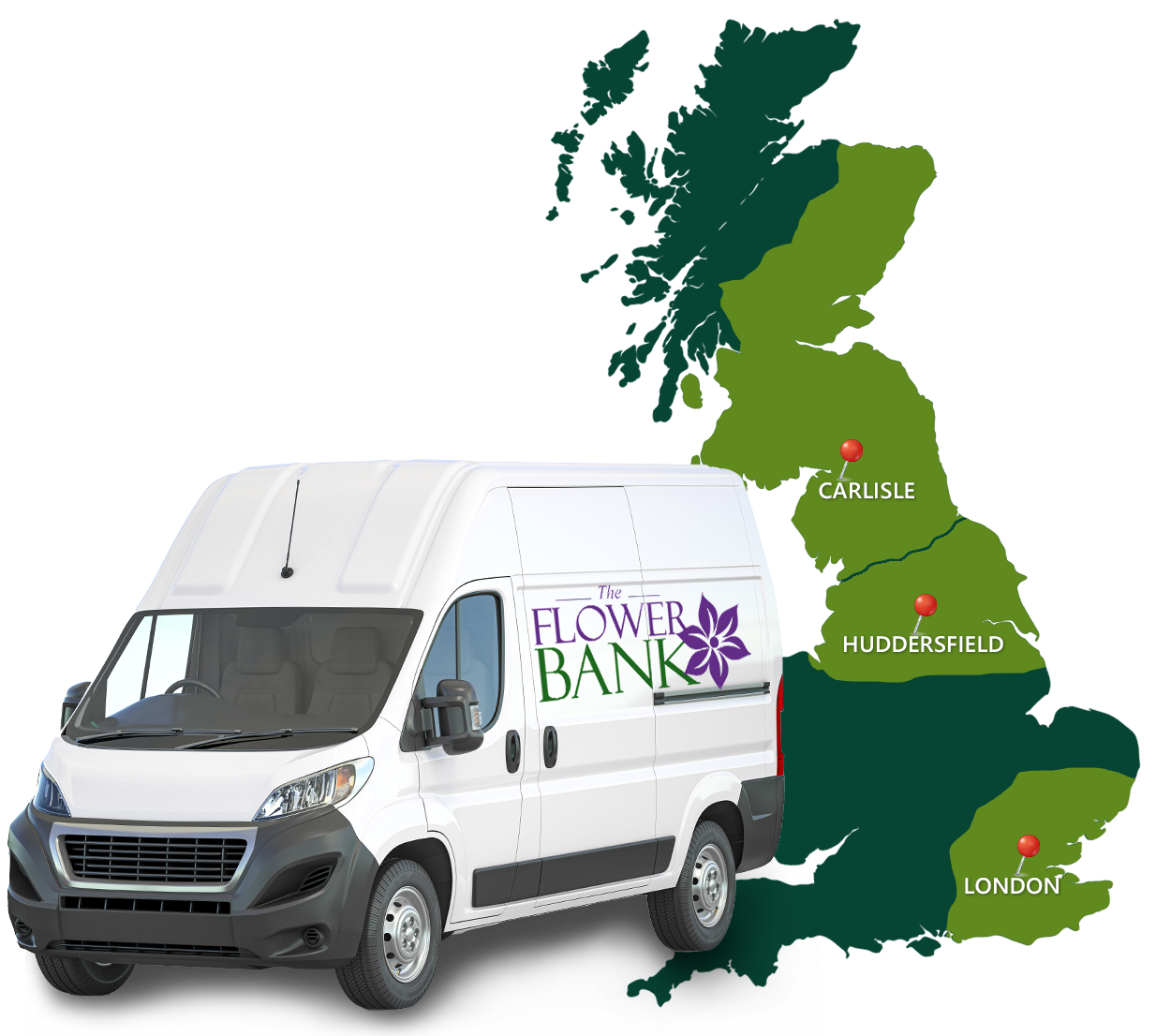 Next Working Day Delivery*
We understand how important it is that you receive your order as quickly as possible, that's why we run our own fleet of delivery vehicles.
At The Flower Bank we deliver across the north of England and as far north as Aberdeen in Scotland. Our sister companies, based in Huddersfield and London, cover central England, London and the south east
Enter your FULL postcode in the box to below to find your nearest supplier
What you say about us
We love to get feedback from our customers, good or bad, it helps us improve our service to all!
Why not join our happy customers?
I'm not the best with websites, but I find the Flower Bank's easy to use, and if there is an item I cant find, or I have a query, you have a knowledgeable & pleasant staff member on the end of the phone
The Flower Bank have been supplying me for over 10 years, as my business has grown & expanded. Without them my business wouldn't have flourished like it has, especially over the challenging past few years
Nothing is ever too much trouble and they are always helpful and able to give advice on everyday and specialist orders. The quality of flowers and plants sent out is always excellent and I'm therefore 100% confident that everything leaving my shop is top quality - I would never dream of going anywhere else!
Get in touch
We're here to help, call us on 01697 475656, or fill in the form below...